Hazardous Area Response Team
Our Hazardous Area Response Team (HART) are specially recruited and trained EMAS paramedics who provide an ambulance response to major incidents. These may involve chemical, biological, radiological or nuclear (CBRN) or other hazardous materials or could involve incidents such as train crashes, large-scale motorway accidents, building collapses or significant fires that have occurred as a result of an accident or have been caused deliberately.
HART work alongside fire and rescue services within the 'inner cordon' (or 'hot zone') of a major incident. Their job is to triage and treat casualties and to save lives in very difficult circumstances. They are also there to look after other emergency personnel who may become injured whilst attending such incidents.
The team have all received a minimum of eight weeks of advanced training to give them the additional skills for the types of situations and patients they may be called to. In addition to the technical aspects of the HART response, the team are all trained in extended clinical techniques. For example, under authorisation from a doctor, they can use certain surgical skills such as surgical airway incision / tracheotomy to secure an airway and making an incision to drain air or fluid where patients have a chest injury during a prolonged entrapment. They are also PHTLS (pre-hospital trauma life support) trained so that they can provide enhanced care.
EMAS HART are based in Mansfield, Nottinghamshire, and were one of the first teams of their type to be set up outside London. The team responds to over 100 callouts per month (not including responses to normal 999 calls).
Due to the diversity of major, hazardous or complex incidents that the team could be called to, they have a wide range of equipment available to provide appropriate care.
For example:
A range of PPE (personal protective equipment) such as chemical protection suits.
A six-wheel-drive Polaris All-Terrain Vehicle (ATV) for transporting equipment and personnel over unstable terrain.
Specialist patient extraction devices.
HART also work closely with other agencies, such as police and fire, and have a remit to support other HART crews nationally.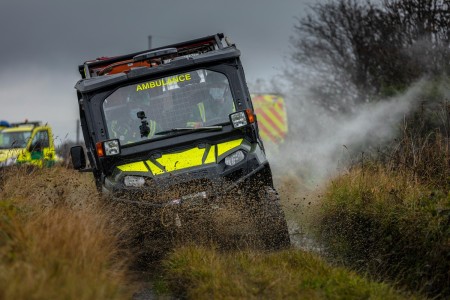 ---
Special Operations Response Team
The Special Operations Response Team (SORT) is made up from divisional clinicians that volunteer to complete additional training in major incident response, in particular the response to Chemical, Biological, Radiological and Nuclear (CBRN) or Hazardous Materials as well as Marauding Terrorist Attacks (MTA).

SORT train and respond alongside HART, when responding to CBRN/HAZMAT incidents they will take the lead in clinical decontamination of the casualties at scene, before they can be transported to the receiving hospitals.
SORT receive seven days of dedicated training in the technical and clinical aspects of the role, these courses are predominantly practical.
SORT now deemed an interoperable capability in the same way as HART and can be deployed as part of a Mutual Aid request for pre-planned events or spontaneous incidents.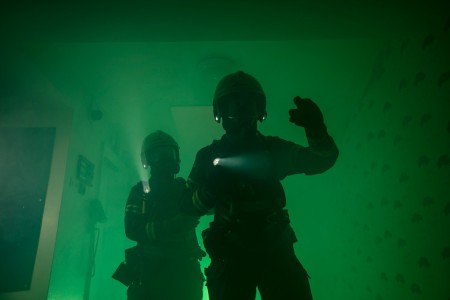 ---
Emergency Preparedness, Resilience and Response Team
The NHS needs to plan for, and respond to, a wide range of incidents and emergencies that could affect health or patient care. These could be anything from extreme weather conditions to an outbreak of an infectious disease or a major transport accident. The Civil Contingencies Act (2004) requires NHS organisations, and providers of NHS-funded services, to show that they can deal with such incidents while maintaining services.
This programme of work is referred to as emergency preparedness, resilience and response (EPRR).
EMAS has a dedicated EPRR team which works to meet the legislative obligations on the Trust under the Civil Contingencies Act (2004) and other emergency planning legislation and guidance.
Our EPRR team is responsible for all emergency preparedness, resilience and responds across the six local resilience forums that cover the East Midlands. Their role is to deal with all internal / external emergency planning, respond to significant/major incidents and, to provide specialist advice to our command team.
EPRR Responsibilities include:
Producing and supporting the writing of internal and external emergency plans, policies and procedures to support response to a major incident/business continuity incident.
Liaising with external organisations, such as Police, Fire and Rescue, Local Authority and Military to support joint up working and response through training and exercising.
Providing command and control training, including JESIP, to ensure all EMAS commanders are trained to a suitable level.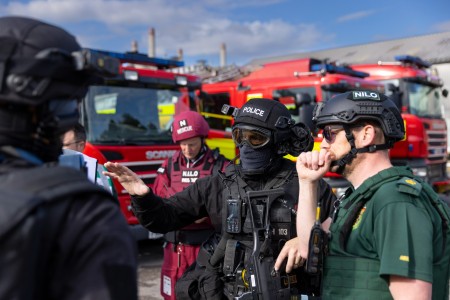 You might also be interested in…