Date published:
10 November 2023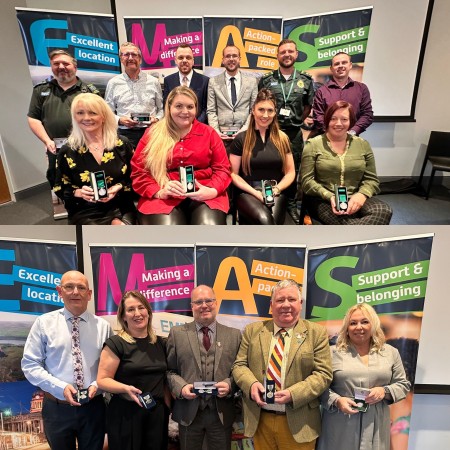 Colleagues from across our Lincolnshire division were recognised for their long service and outstanding contribution in a ceremony at The International Bomber Command Centre, Lincoln on Wednesday 8 November.
Both frontline colleagues and Corporate Services staff were recognised on the day with recipients clocking up an EMAZING 500 years of service between them.
On the day, it was a chance for staff to be celebrated for their commitment to the NHS and EMAS, while reminiscing on the years they had spent in the service with funny anecdotes and highlights of careers. Unbeknownst to a small group of attendees, they became the first recipients of a special award from Divisional Director, Sue Cousland for their contributions to EMAS and the division.
EMAS Director of Operations Ben Holdaway presented the awards to the deserving recipients. He was also joined on the day by Heads of Operations Neil Scott, Alastair Smith and Maria Stanley along with Medical Director Dr Nicole Atkinson and Director of Quality Improvement and Patient Safety Nichola Bramhall.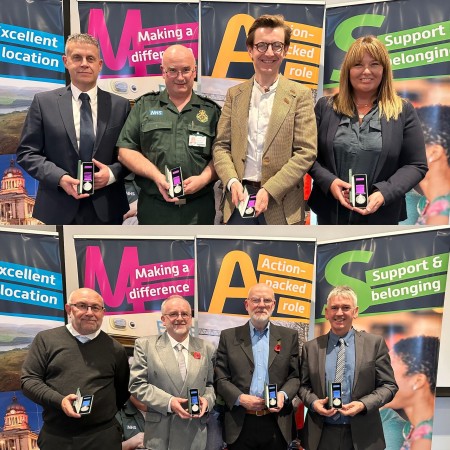 Those recognised included:
40 years
Robin Strugnell

Rod Johnson

John Lane

Louis Webster
30 years
Tony Tempest

Andrew Smith

Gary Duckett

Nicholas Bellairs

Di Moncaster
20 years
Steve Mayor

Sven Hunt

Amy-Jayne Parker

Estelle Blair

Lisa Cole

Richard Hunter
10 years
Roy Featherstone

Sarah Cartwright

Ben Humphries

Ben Vince

Callum Lamb

Ian Spall

Jo Piercy

Jody Teague

Liz Gibson

Rob Newborn
Divisional recognition award – chosen by Divisional Director Sue Cousland
Richard Hunter and Kevin Thorne – for their work on leading the EMAS Armed Forces Network, gaining reaccreditation of the Employer Recognition Scheme Silver Award, which recognises our ambulance service's contribution to supporting current and former members of the Armed Forces and the work they are doing towards achieving the Gold Award.
Nick Sentance – for his 40 year career at EMAS and the incredible achievements he has made during that time including being a pioneering figure in launching what is now known as the Lincs & Notts Air Ambulance, his ongoing efforts to improve survival rates for out-of-hospital cardiac arrests and more recently in his role as Divisional Resilience Manager, supporting staff across Lincolnshire with his extensive local knowledge and wide-reaching relationships with fellow emergency service colleagues.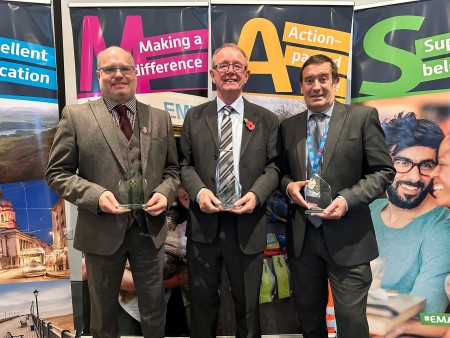 Reflecting on the event and achievements of staff in Lincolnshire, Dr Nicole Atkinson said:
"It was great to be able to share the afternoon hearing the stories of the enormous contribution of individuals in our Lincolnshire team.
"Understanding we had over 500 years of service in the room was inspiring."
Congratulations to all who received recognition for their achievements.